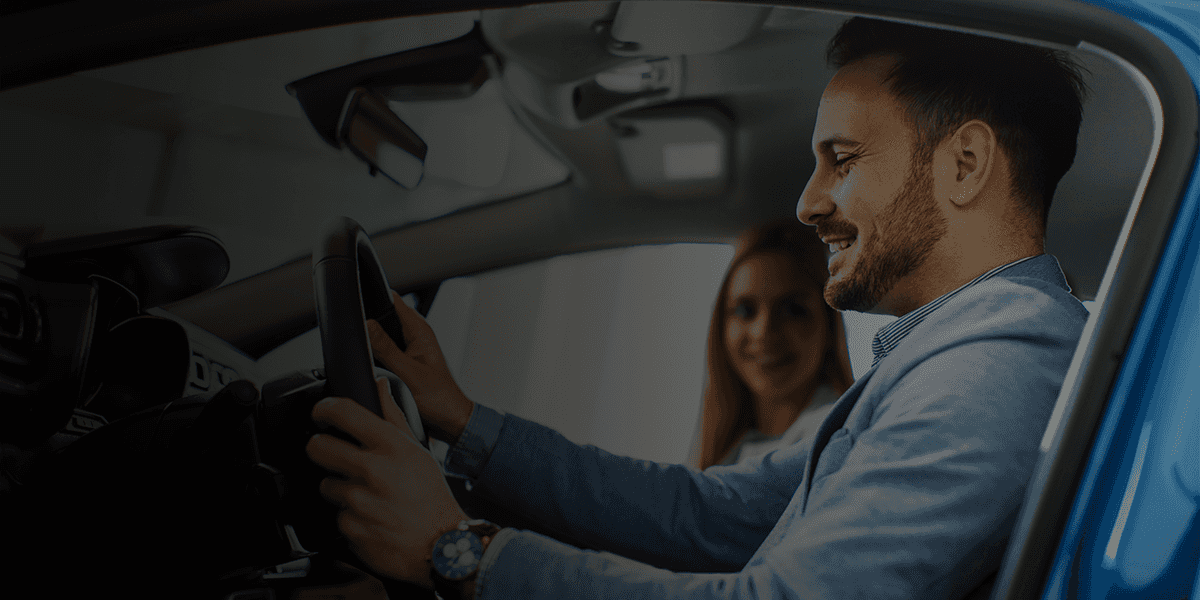 Ready to Trade or Sell?
Find out the value of your trade at Action Nissan today! See what the market for your car is by filling out our quick trade-in calculator. We pay top dollar and want you to look at the same data we do to determine what your car may be worth.
Get Started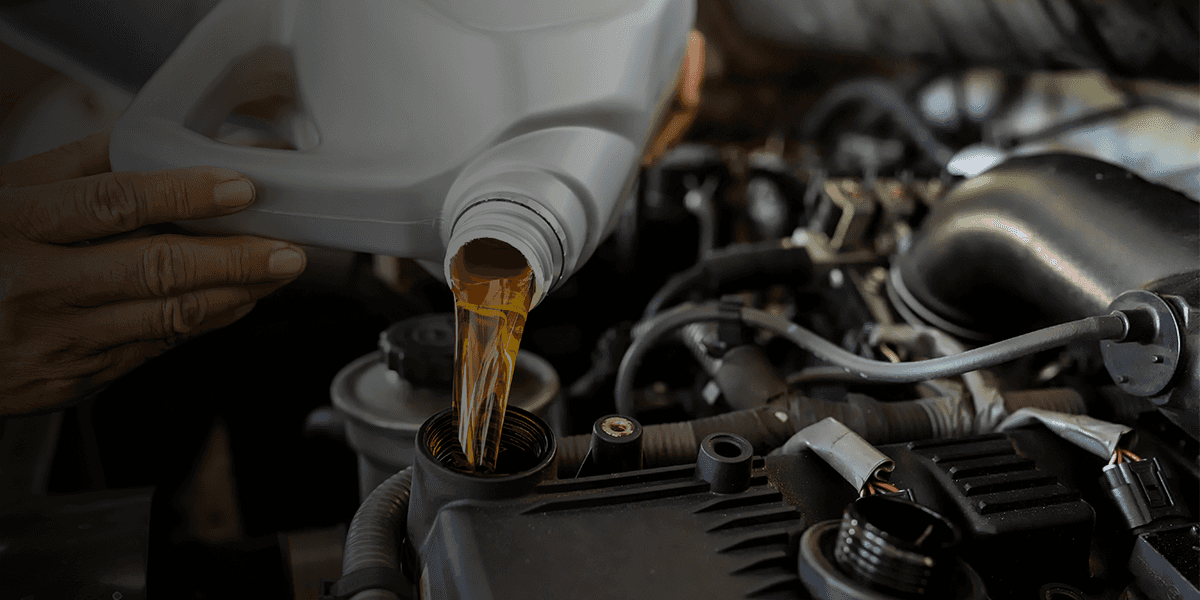 Our Action Care Program was created and designed to take the guess work out of vehicle maintenance. By bundling our first class services, we can save you up to 65% off your total.
Learn More

There are countless worries in life, clowns, spiders, heights, asteroids… But one fear you can cross off the list? Taking your car in for repairs. Thanks to our Worry Free Guarantee. It's the promise that we'll always do everything we can to reduce your stress.
Learn More
Nissan Certified Pre-Owned
Benefits Include:
7-Year/100,000-Mile

Limited Powertrain Warranty

7-Year/100,000-Mile

Roadside Assistance Coverage

167-Point Inspection

Genuine Nissan Service & Parts
Plus More...
View Certified Vehicles
Our Reviews
After a not so nice interaction at another dealership up in the area where we live, we called Action Nissan at 5:00PM and discussed numbers posted on their web page. They confirmed the numbers were accurate. We made an appointment and went out their at 7:15 PM that night, Discussed the vehicle in question, they evaluated our trade, gave us another 1000 dollars more than the other dealer offered and almost two thousand dollars off MSRP plus the loyalty rebate Nissan was offering. They were Fair, Fast, Extremely Courteous. I felt like the salesman (Anthony) listened to us, presented what we were willing to do the the manager and we closed the deal. They stayed an hour and a few minutes past their closing time to make it happen. The finance manger was good to work with as well. He was not pushy, gave us options to select or decline, it was our choice. He stated that he nor the dealership wanted anyone to purchase something they were not comfortable with or not going to use, How can you beat that? This is actually the second time my family has dealt with Action Nissan, both times they beat out the other dealers that in our opinion were not being upfront with their numbers by juggling them on the new purchase as well as the trade-in . Until something goes wrong and they change their business model, We will only do business for new vehicles at Action Nissan. RF of TN
I had an incredible experience buying my car through Action Nissan! Jose Gonzalez is a literal angel and did everything possible to get me the car I wanted for a great deal. He, along with management, were kind, patient, and honest. I appreciate them so much! So excited about my new car!
Action Nissan treated me great, I was able to make a deal over the phone with Dalton so that there were no surprises when I got there and I was given a fair trade in value for my truck. Daniel was very courteous and knowledgeable, took care of me, showed me around the dealership and made my first appointment for service. Krishan in finance was fast and efficient. Great experience.
Words can not express the guidance I received from the Nissan Team! Josh, Dersim & Long….I am still able to communicate with this team if I need to ask a question about my beautiful black Loaded SL4WD Nissan 2022 Pathfinder today! I am a Returning customer and was recommend by my best friend on the 2022 Pathfinders! Had to check out this car! Doesn't get better than this! Pleased with price of my car and my Nissan Xterra trade…i was a happy woman. By the way, the Xterra I traded was purchased new and never had any issues or repairs (7 year old) I take good care of my cars! The other sales force was great too, they all clapped as I left with the keys to my new car! Fast service too! Dersim even helped me clean everything out of my old car…in closing I would recommend this dealership and all these amazing professionals…Now my BF and I are "Twinkies" driving the same cars! She went with gun gray?? Deal, Drive & Bye..😀 Thank you Action Nissan!!!
Honest dealership who will not price gauge the customer! Eager to help the customer have a pleasant experience.
AJ and Richard were so good so helpful keep up the good work guys 👍🏼and they were cheerful
We just purchased a new car at Action Nissan. We live in Illinois and completed the paperwork electronically. The process was smooth with no surprises. The staff was very knowledgeable, patient and helpful. Krishan, Susan and Nicholas were very professional and respectful. This was the easiest process of buying a new car that we have experienced. Matt, the general manager runs a top notch dealership while maintaining rigorous standards. Thank you all for the pleasant experience.
Just wanted to say thanks for the great welcoming, customer service and communication that Hugo always provides my family when servicing our vehicles. We appreciate the professionalism and commitment to the high levels of service. He is an asset to your dealership and one of the reasons you have our loyalty.
Pleasant and professional staff. We enjoyed our time and visit while purchasing our new Murano. Very good experience!
Josh Baker and George made the whole car buying experience top notch ! Smiles and laughs ! Great guys and very helpful and knowledgeable. I would 100% recommend working with these 2 guys when purchasing a car !
So I have medical issues, cannot be understood on phone due to cancer surgery, other medical issues. Leased a Nissan Sentra then got a recall notice. Needed to get it done but not able to take to dealer. It took a while, but then I started with emails to a Action service rep. Heather Williams - She arranged for Action to pick up my vehicle - fix recall issue - also was able to get another vehicles work done. Great communication and extremely helpful all the way - she was friendly and anxious to help. I was able to get recall issue, another car's serviced, all without leaving the house. I'm very grateful for the way I was treated and will return to Action again. Another company service person (Calvin) assisted in the logistics of getting my vehicles to Action's facilities and back home and was also friendly and prompt. Great Service
Excellent service. Josh Baker was our salesman and he was very helpful and knowledgeable when it came to the 2021 Rouge we bought. George Vasquez helped finance and was extremely knowledgeable when it came to saving us some money. George was awesome and so was Josh so if you can't find Josh, George can take care of all your needs!
Needed security lug nuts removed. They removed the lug nuts in a manner that made me feel like they were doing it for a friend.
Great dealership! Was looking for a replacement vehicle and with the current vehicle shortage that was a challenge. Found what we wanted and contacted Action Nissan about their inventory. Being out of state we couldn't get there right away but they did as promised and held it for us until we could get there. From the General Manager down everyone was very helpful and honest. Our sales representative (Krishan) was great in providing information and updates about the process. Would definitely buy from them again!
Taiwan Hamilton was the best. He worked with us. He stayed and helped us through all dealings. He understood and cares very much about his customers. Way to go. We need more people that cares about his job the way that Taiwan does. He really cares. He goes beyond of what he needs to, so that his customers are taken care of. Awesome job.
We went to buy a car and had Katherine as our sales person. She was excellent, friendly, and made the process very easy!! Fred was also there to help us out and we couldn't have asked for more! He was also very friendly and fun to be around!
I have been to every Nissan dealership in Nashville. Ashley at Action Nissan done a terrific job. I will be back. Thank you again Ashley.
When I went in to go buy a car, Katherine was our salesperson and gave us an excellent experience. She was very friendly and seem very excited to help us get a car. I loved my experience at Nissan because of her and wouldn't recommend anyone else but her !!
Everything was great start to finish. Heather was open and honest. She was so helpful. This was a great buying experience. I can not say enough good things about Heather and this dealership. I will be back and have referred all my friends and family to go see her.
Heather Fowler is a gem! My 80 yr old mother and I drove 100 miles to get her dream car. A slight problem with our bank almost wasted our trip. Heather took charge and made the magic happen! She's a real pro, super friendly and intelligent. Everyone at Action Nissan was friendly. Y'all go see Heather and you won't go wrong. Thanks Heather!!
I must say I had a awesome salesman by the name of Tim Campbell, he was honest about everything and told me exactly what was going on and broke everything down to me, a very straight forward guy. I will recommend him to anybody in need of a car without good credit. He didn't make me feel less of a person due to my credit score or anything an all around good salesman
Ms. Heather was great. From beginning to end, the service and process were quick. I did not spend any time waiting around to get everything completed.
Buying a new car is always a very stressful process for me. Deslyn and Clint made my car buying experience, stress free, easy , and they both worked very hard to make sure I found the perfect car. This is the second car I have purchased at Action . I highly recommend Action Nissan !
The personnel, especially the salesperson, made it a pretty pleasant experience. He was courteous, personable, patient and attentive to my needs. All were pretty fantastic.
I will be the first to say that it takes a lot to impress me. I had been shopping around for a new Murano and I gave Action Nissan a call. My call was taken by a lady named Heather. I asked her to give me the best price on a new Murano (knowing they will just low ball you to get you in). She asked could she have my name and number and she would immediately contact her mgr to give me a call back. ( at this time I knew I would never hear back from her). Well I have to admit I was wrong. She called me back within 10 mins. She said her mgr said if I come in today I would get a certain price on a car. (Again knowing she was low balling me). Again I was wrong. I was at the store within 1 hour and I was met by Heather with the biggest smile I have ever seen. She greeted me and immediately showed me the car I asked about. We went on a test drive and she was great. It made this so easy. Her and her mgr met all my expectations and I left a very happy man. This by far was the best experience I have ever had but I also know it was because of Heather. She made it so easy. Thank you heather and Action Nissan for a job well done. You have a permanent customer

Welcome to Action Nissan in Nashville, TN
At Action Nissan, we believe in making things easy for our customers. That's why we provide new Nissan cars for sale with upfront pricing and a no-hassle sales approach. Why choose Action Nissan? Because we make the car-buying process as effortless and as enjoyable as it can be.
We'll make it simple and straightforward for you to fall in love with your next Nissan, whether that's a Nissan Altima, a Nissan Rogue, or a Nissan Sentra. Also, note that we have a used car dealership, and can help you find gently-used vehicles for affordable prices.
Finance and Service the Easy Way in Nashville, TN
Action Nissan makes it easy to get the financing and vehicle service you need. Learn more about our finance center and our service center in Nashville, TN. Also be sure to check out our assortment of service coupons in Nashville, TN.
Find out more about buying a Nissan the easy way. Contact our Nissan dealership in Nashville, TN, today.
New Nissan Cars, Trucks, & SUVs Available Near Nashville
If you're looking for a practical yet sporty vehicle, Nissan is your best bet. Action Nissan has the best combination of warm and friendly customer service and a great selection. We have hundreds of new Nissans from sports cars to sedans to full-size SUVs. This is the best place in Nashville to find your dream car. If you don't find the first time around, you can take advantage of our 4 day/2,000 mile no questions asked return policy and try again.
We offer all the most desirable Nissan vehicles on the road, such as:
Pathfinder | Maxima | Altima | Sentra | Rogue | Murano | Armada | Frontier| Titan
You can quickly and easily browse our inventory online to find the vehicle you want. Once you've found what you're looking for, you can make an appointment online or simply come into our dealership in Nashville. We look forward to starting our relationship with you.
A Large Selection Of Certified Pre-Owned & Used Cars In Nashville
You can find the car of your dreams here, even if it isn't part of the current Nissan lineup. We have a large selection of quality pre-owned and Certified Pre-Owned vehicles here at Action Nissan in Nashville.
If you want a warranty and peace of mind on a budget, a Certified Pre-Owned vehicle may be the right fit for you. Action Nissan offers a 2 month/2000 mile warranty in on both certified and pre-owned vehicles. We put every Certified Pre-Owned vehicle through a thorough inspection process. Only the best of the best pre-owned Nissans are certified by our trained staff after passing a 156-point inspection. Our Certified Pre-Owned vehicles come with the remainder of the original warranty and an 84-month/100,000 mile limited warranty for excellent coverage.
If you're looking for a quality vehicle on a budget in the Nashville area, visit Action Nissan today and take a look at our selection of used and pre-owned vehicles.